In The News – Avalon Energy Services
Avalon Energy Services recently completed an electricity procurement project for KBS Capital Advisors' One Washingtonian Center property in Gaithersburg, MD.  Marc Deluca, Regional President of KBS, noted that "Electricity markets have exhibited extreme volatility.  The folks at Avalon Energy Services have deep expertise and an unsurpassed understanding of the energy markets and how they work.  With their advice and counsel, we were able to successfully navigate our way to a very positive outcome. "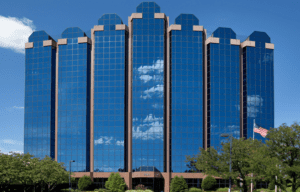 Click here for the full story.
Avalon Energy Services also recently became licensed by the Pennsylvania Public Utility Commission to assist commercial, industrial and governmental natural gas customers in all of the natural gas distribution company service territories in the Commonwealth of Pennsylvania.  These are:
Columbia Gas of Pennsylvania
National Fuel Gas Distribution Corporation
PECO Energy Company
Peoples TWP LLC
Peoples Natural Gas Company, LLC
Peoples Natural Gas, LLC – Equitable Division
Philadelphia Gas Works
UGI Utilities, Inc.
UGI-Central Penn Gas
UGI-Penn Natural Gas
Valley Energy, Inc.
Avalon Energy Services is now licensed for electricity and natural gas in Maryland, Pennsylvania, New Jersey and the District of Columbia.
Copyright 2014 by Avalon Energy® Services LLC