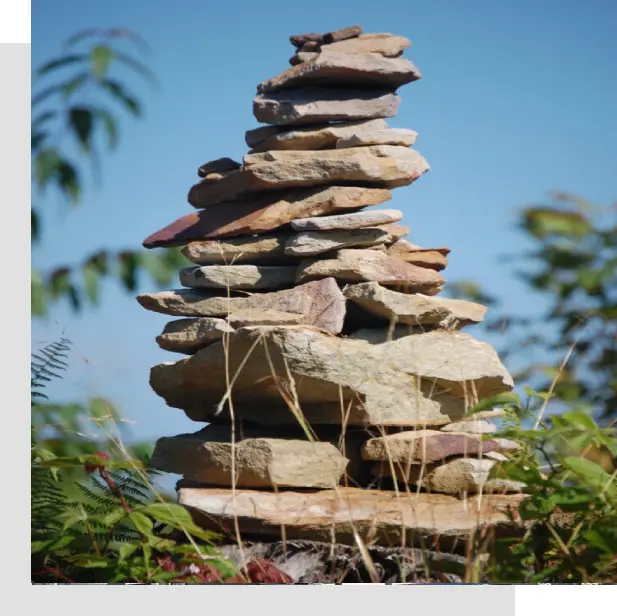 Our Story
Avalon Energy Services is a customer-focused energy consulting firm built on a foundation of independence, objectivity, and experience. Our goal is to help you achieve your energy- and sustainability-related goals. Since 2009, Avalon Energy Services has created value for a range of clients including commercial, industrial, institutional and government. Whether your goal is to reduce energy usage, save money, buy renewable energy, implement onsite generation, reduce your carbon footprint, or achieve other sustainability outcomes, we are here to help.
The Avalon Energy Services team includes subject matter experts with backgrounds in engineering, architecture, economics and finance. In addition to the Certified Energy Manager (CEM) designation, our team holds Building Energy Professional (BEP) and Certified Financial Analyst (CFA) accreditations.
Our Team
Our Team has extensive experience in the energy industry and an enviable record of success in delivering effective solutions for our clients. Team members have decades of experience in the energy industry and include Certified Energy Managers (CEM) and Business Energy Professionals (BEP) - designations certified by the Association of Energy Engineers and indicating the highest level of experience and training - and a Chartered Financial Analyst (CFA).
Anne Elisa Speciale-McDonnell
Anne Elisa oversees the energy efficiency operations of Avalon Energy Services and is also in charge of managing energy procurement projects. Anne Elisa started her career as an engineer working for ONEOK , Inc., where she inspected and supervised large scale and residential natural gas pipeline installation projects. She is also a successful entrepreneur, having launched two retail ventures in Bethesda, Maryland. Anne Elisa's overriding tenet is impeccable customer service, and a lasting relationship is the goal of each project she undertakes. Anne Elisa brings project management and community outreach skills to each and every project she oversees. She holds a Bachelor of Science in Civil and Environmental Engineering from Cornell University and is certified by the Association of Energy Engineers as a Business Energy Professional. She is also trained in Construction Management and Real Estate Sales and Appraisal.
James C. McDonnell
Jim brings 25 years of experience in the energy industry to Avalon Energy Services, where he oversees energy procurement strategy and financial analysis. His background spans field operations, consulting, finance and planning, and project development. Jim built his career with Dresser Atlas (a division of Dresser Industries), The Columbia Energy Group, and Pepco Energy Services, where he served as the Chief Financial Officer. Jim is a Chartered Financial Analyst (CFA) as well as a Certified Energy Manager (CEM). He obtained a Bachelor of Science in Geological Sciences from the College of Engineering at Cornell University and a Master of Business Administration in finance from Oklahoma State University. He is a founding member of both the Cornell University Earth and Atmospheric Sciences Department Alumni Advisory Committee, and the Cornell Energy Institute Advisory Committee. Jim is also a former President of the National Capital Area Chapter (NCAC) of the United States Association for Energy Economics (USAEE).
William P. Burns
William assists customers in a variety of industries to optimize their use of electricity and natural gas and minimize their energy spend. His list of satisfied clients are in industries ranging from commercial real estate to manufacturing, and education to medical facilities. He has assisted customers with complicated transactions related to property purchases and sales, and mis-stated PLCs. Prior to joining Avalon Energy, William worked as a Regional Director of Operations in the telecom industry and was responsible for $100 million in revenue. William attributes his success in leadership and his goal oriented business philosophy to his military experience as a Navy SEAL.
Jeffrey Dowdell
Jeff has 35 years of experience in the natural gas pipeline industry, in which he has held a variety of positions related to the design and construction of pipelines, compressor and regulator stations, and remote monitoring systems. He also served in the United States Air Force as a KC-135 navigator. Jeff obtained a Bachelor of Science in Electrical Engineering from West Virginia University. He is a licensed Professional Engineer in VA and WV and holds the Certified Energy Manager (CEM) designation sponsored by the Association of Energy Engineers. An active leader in a number of professional associations, Jeff chaired the American Gas Association's (AGA) Transmission Measurement Committee and served on various technical committees involved in writing standards. He also served as President of the West Virginia Society of Professional Engineers (WVSPE), is a Senior Member of the Institute of Electrical and Electronics Engineers (IEEE) and is past Div III Area 1 Chair, Richmond Section Chair, and Director of the Monongahela Subsection of the Pittsburgh Section, and is a member of the WVSPE.
Douglas C. Dreist
Doug focuses on advising customers of their choices in the deregulated natural gas and electricity markets by providing them with customized energy procurement and management strategies. Understanding clients' goals and helping end-users manage their energy costs and consumption is his priority - whether for a single commercial location or multiple properties. With more than 30 years of experience in the energy field, Doug recently managed the Key and Strategic Account Area for a major natural gas distribution company, where he focused on Customer Experience and Account Management for interruptible and firm delivery customers within the industrial, commercial, government, and multi-family markets. Doug is actively involved in volunteer work in the Washington, D.C. metropolitan area.
Kevin P. Furnary
Kevin has an extensive and varied background in the energy industry. Since joining Avalon Energy Services in 2010, Kevin has successfully assisted numerous commercial real estate property owner representatives in the Mid-Atlantic area procure electricity and natural gas with advantageous pricing and optimal terms and conditions. A consummate team leader, Kevin leverages his expertise in the key areas of energy procurement, energy efficiency, and operating cost reduction strategies to assist customers in developing individualized strategic approaches to their energy usage and to optimize their energy procurement. Kevin, a frequent lecturer on energy related issues, received a Bachelor of Science in Business Administration from Towson University.
Ralph Russell
Ralph is an electrical engineer offering over 35 years of experience specializing in utility account management, energy management, and power quality solutions. Ralph's background is in the electric utility, chemical, and building automation industries. Ralph is a recognized leader in helping commercial, industrial and governmental customers increase their productivity and competitiveness through energy and power quality related solutions. Ralph is president of eDiscoveri, LLC.
Juliette Searight
Juliette is an internationally recognized architect with an outstanding record of project management excellence on major projects. At Avalon Energy Services she focuses on providing clients cost-effective energy efficiency solutions. Her experience spans multiple sectors, including government, telecommunications, high-end restaurant, commercial skyscraper, and museum and cultural projects. She specializes in turnaround work, technically sophisticated projects, and high-profile client interactions. Juliette has an Architectural Association Diploma (M.Arch equivalent) from the prestigious Architectural Association School of Architecture, in London. Since 2007, Juliette has been involved in community leadership roles with local schools and programs for children with disabilities.
Joia Speciale
Joia works with Avalon Energy Services customers in the New York and New England regions. A distinguished career in documentary filmmaking allowed Joia to develop a keen eye for uncovering her clients' needs. She excels at managing the human component of a project, ensuring that all parties benefit from a given arrangement. A natural problem solver, she helps clients unravel even the most complex energy challenges, and is able to thoroughly explain their options in terms of energy procurement and energy efficiency solutions. She takes a holistic approach to each engagement, ensuring that the identified solutions work collaboratively and align with the client's priorities and preferences. Joia holds a Bachelor of Arts in Economics and Fine Art from Saint Lawrence University.
Evelyn Teel
Evelyn has more than a decade of experience spanning both business consulting and marketing. She has cultivated a strength for understanding customer needs and formulating solutions, from marketing plans to business processes to digital strategies. Evelyn has particularly deep experience working with government clients, and has worked on projects focused on community building, outreach strategy development and implementation, monitoring and compliance of electronic systems, business case analysis, and more. Content creation is her underlying passion. Evelyn holds a Bachelor of Arts from Cornell University with a double major in History and Psychology.
Mission Statement
Avalon Energy Services is leading the way in helping commercial, industrial, institutional, and government clients conserve energy and save money. We offer a variety of services that can assist you in obtaining energy on your terms.