Building Ventilation and COVID-19
By Evelyn Teel
COVID-19 has upended many facets of our lives, from where and how people work, to how children are educated, to how we socialize. As we try to find ways to get life back to normal, experts have been rethinking everything from the way schools are laid out to the way we order food. Building owners and property managers are trying to find ways to make indoor spaces safer for occupants, and effective operation of a building's HVAC system can be a key component of reducing the risk of infection within a building.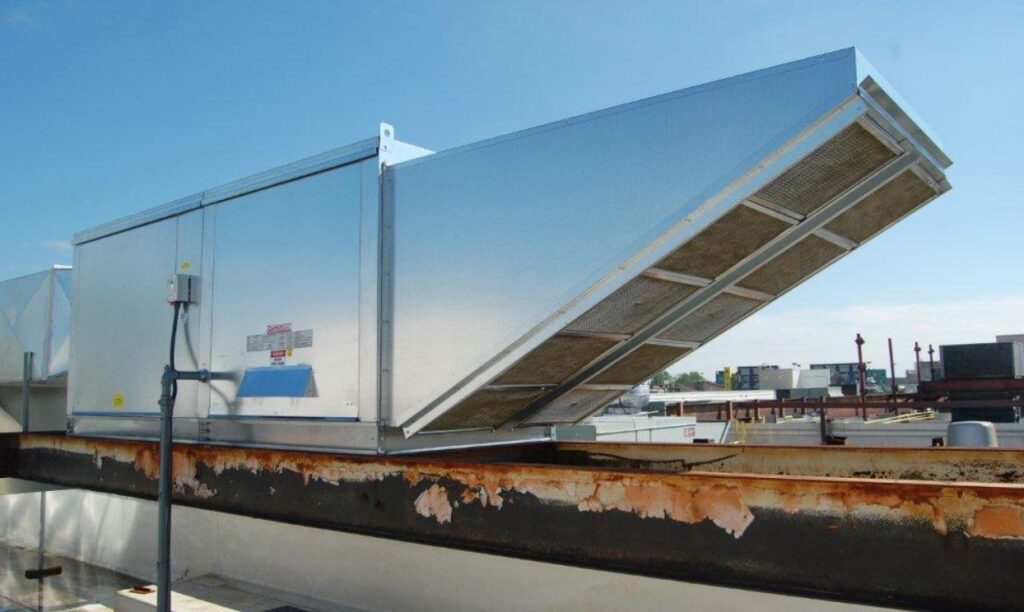 The American Society of Heating, Refrigerating and Air-Conditioning Engineers (ASHRAE) has compiled recommendations for adapting HVAC operations in commercial buildings in the pandemic environment. These recommendations range from maintaining optimum humidity levels (40-60% humidity can reduce the infectiousness of viruses while also enhancing the immune system), to maximizing the flow of outside air into the building while maintaining effective HVAC operations, to enhancing air filtration through filters or even Ultraviolet Germicidal Irradiation (UVGI) lamps.
ASHRAE's recommendations can be found on their website: https://www.ashrae.org/technical-resources/commercial. The Centers for Disease Control and Prevention (CDC) also has broader recommendations for reducing the spread of COVID-19, specifically for office buildings: https://www.cdc.gov/coronavirus/2019-ncov/community/office-buildings.html. The "Community, Work & School" section of the CDC website offers guidance for a full range of organizations and facility types: https://www.cdc.gov/coronavirus/2019-ncov/community/index.html.
Fulfilling some of the guidelines necessary to ensure a safe operating environment may involve additional expenses. For example, bringing in additional outside air means that additional air needs to be conditioned, at greater energy expenditure and dollar cost than recirculating inside air, and enhanced filtering may require upgraded fans to ensure effective airflow through the filters. This additional energy expenditure may be at odds with previous changes focused on energy efficiency. If you are concerned about rising energy costs related to responding to the pandemic, please know that you have options. Energy prices are at record lows, and there may be cost saving measures that could offset your increased energy expenses. We would be happy to discuss your options; please contact us at 888-484-8096 or visit https://avalonenergy.us.
The Avalon Advantage – Visit our website at www.avalonenergy.us, call us at 888-484-8096, or email us at info@avalonenergy.us.
Please feel free to share this article. If you do, please email or post the web link.  Unauthorized copying, retransmission, or republication is prohibited.
All images copyright 2020 Avalon Energy® Services LLC, unless otherwise noted.
Copyright 2020 by Avalon Energy® Services LLC